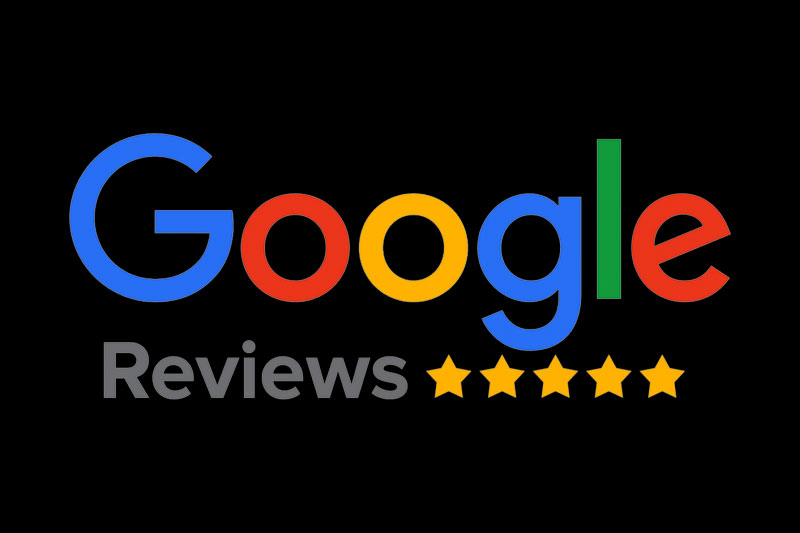 As an online business owner, have you ever wondered about do your business has online reviews? What do your customers think about your brand? Well, getting reviews is very crucial even though they are very challenging to manage.
There is no doubt that all most all the business has struggled with online reviews. Whether you don't have enough reviews or about battling with those negative reviews, it can be pretty challenging. However, you can't avoid the benefits that online reviews can bring to your business.
As per some studies, around 93 percent of consumers go through reviews to determine whether the company is good. On the other hand, around 72 percent of customers don't take any step until they have read the reviews. So, online reviews matter a lot.
This is the right time to get online reviews, especially Google reviews, as much as you can. When you have them, your business will enjoy a perfect credibility boost, and for that, you don't have to spend money.
What Do You Mean by Google Review?
Speaking about Google reviews, it lets the customers write something (positive or negative) about their personal experience with the company. The reviews are generally written on the Google My Business listing. When doing local searches, Google will consider the reviews and rank the businesses accordingly on the SERPs.
Unsure if it is worth the effort? Have a look at the advantage your business can enjoy with Google reviews.
Google Reviews' Advantages
Google Reviews Increase Your Brand's Trust Factors
With time, transparency is getting more important for the customers. The transparency will depend on the easy access to information on the business. You all know that before making any purchase, most of the customers research the business. And as discussed above, 93 percent of customers read the reviews to know the business's quality.
To understand the true power of Google reviews, some studies suggested that about 72 percent of customers inform positive reviews lead them to trust a business. So, if your business has more positive Google reviews, then you can enjoy a competitive advantage over your competitor. Start working on it now.
It Helps in Local SEO and Boosts Online Exposure Level
There is no doubt that the algorithms of Google are quite complex but remember that Google reviews can affect the local search. As per the experts, around 9 percent of the search algorithm of Google is influenced by online review signals. Such signals are majorly focused on the diversity, velocity, and quantity of the Google reviews.
If you have a perfectly balanced combination of these factors, you can rank your local business on the Google local search results. By applying proper utilization, you can make Google reviews the best marketing technique. Your business will appear in Google My Business listing. All these will boost your local SEO, and you will enjoy increased traffic to your site.
You Will Gain Customer Insights
How to view the Google reviews? Well, you can click on the Google My Business listing, and there you can see star ratings from the consumers and their comments. One of the significant benefits of Google reviews is the customer insights and feedback look.
You can consider the reviews as a customer survey response for your brand. You will get to know about your customers' experience with your brand and the impression you have created. Use those insights and make the necessary improvements. Google reviews can tell you:
Whether your brand delivered the expected customer experience or not.
What products and services they purchased?
Where your brand did a fantastic job?
If your business has received some negative reviews, then don't get worried and consider such reviews as a chance for improvements. But you should let those unhappy customers that you are listening to them by responding to the reviews as soon as possible. Through Google review, you will be able to enhance different areas of your business to offer a better customer experience and can get found easily on Google.
You Can Improve the Click-Through Rates
All businesses know that it is imperative to get the customers to click on the link when it shows up in the search engines. You may spend your money and time on the SEO strategy, but what if people are not clicking on the link. Well, all your efforts and money will be in vain.
But with Google reviews, you can effectively boost your click-through rate when your company name shows up in the search engines. The Google review rating will show up next to your company name, and if it has more positive reviews, people will click on the name, increasing your site's clicks through rate.
This Is the Best Way To Convert More Customers
When the customers click the link and visit your site, you achieve a significant portion of your goal. The visitors who visit your site need to be propelled to make some purchases. There is no doubt that well-designed web pages and a user-friendly site experience are crucial. But having Google reviews can help you convert those visitors into customers. So, don't forget to advertise your Google ratings all over the site.
It Boosts Your Transparency
When you respond to Google reviews, you tell the customers you want to remain 100 percent transparent. As privacy issues are increasing with time, offering assurance about transparency is quite crucial. Otherwise, you may lose brand loyalty. So, prove your transparency by replaying negative as well as positive comments. If they have asked questions about your company, answering them through the reviews will prove that you are honest.
Google Reviews Are Considered As Genuine
Google reviews can effectively build a maximum level of confidence as they are considered genuine responses. Well, there is no doubt that one can buy reviews. But some people care quickly identify fake reviews, so can Google. As a result, the risk of being ignored by the customers or getting blacklisted by the major search engines will be reduced.
So, what are you thinking about? Start working on getting more Google reviews and get ready to witness perfect business growth.
Click here to setup your google my business for your website or product