In simple words, an XML sitemap is a file that includes all the web pages present on your website. The sitemap acts as a roadmap of your site and tells the search engines about the important pages. This is a good thing for SEO as an XML sitemap can let Google or other search engines find the pages faster and rank them. So, if you think your site's XML sitemap is not perfect, you can hire SEO expert who can create a good XML site map.
What types of websites should go for an XML sitemap?
As per the documentation of Google, it says a well-designed XML sitemap can be beneficial for a website with a vast archive, large websites, new sites having a few external links, and sites with media content, like images and videos. Even though such types of sites can enjoy maximum benefits by developing a sitemap, the experts think every site should have an XML sitemap to get found on search engines. So, don't think much and hire a professional freelance SEO expert to get it done. Now, let's have a look at some benefits of using an XML sitemap.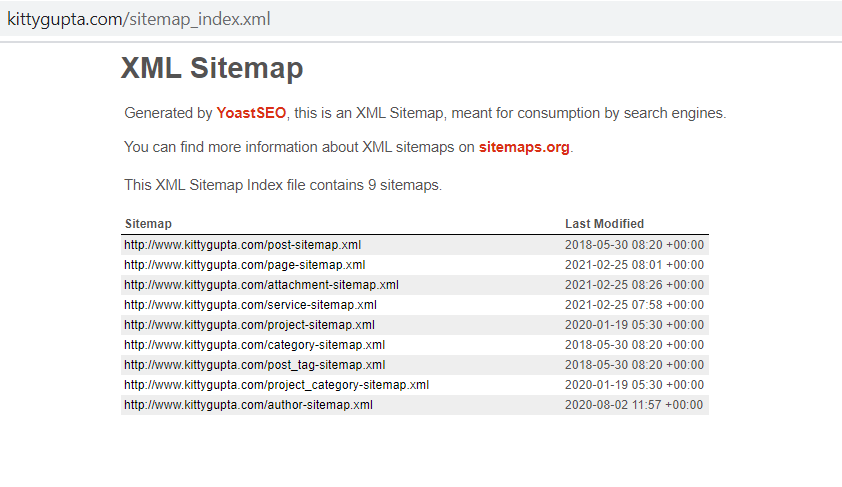 Benefits of XML sitemaps
Earlier, HTML sitemaps were used widely to help visitors navigate the site. Now, most of the sites have XML or External Markup Language sitemaps. As discussed above, it offers an effective communication pathway between search engines and websites. In terms of SEO, while such sitemaps are not mandatory, you should definitely use them.
You will enjoy faster indexing
The sitemap will communicate with all the search engines. Submitting your website's XML sitemap into the Search Console will help you in indexing the pages of your site much faster with different search engines. As a result, you can rank faster in SERPs. So, it is the right time to work with a hire SEO expert and create a perfect XML sitemap.
Automatic update
Remember that if you don't have a sitemap setup, then it can take search engines to index your content. When you have an XML sitemap of your site, search engines like Google can receive an automatic notification whenever you publish the new content or information. This is something important for new sites where the content is time-sensitive.
Useful for new websites
Experts have said that an XML sitemap is quite helpful when one creates a new website or a blog site. The reason behind this is most of the new sites don't come with backlinks, making it difficult for search engines to discover the content. Once you submit the sitemap, the search engine bots will crawl, discover, and index your content.
Helps in content categorization
Telling search engines about which webpages go under which category will help you a lot. This way, you can prevent the search bots from making the guesswork about content categorization.
So, create and submit an XML sitemap by hiring a freelance SEO expert and get ready to enjoy better SEO results.